'Why Don't You' is my weekly tribute to legendary editor Diana Vreeland who penned a column of the same name for Harper's Bazaar for 26 years begging, "Don't just be your ordinary dull self. Why don't you be ingenious and make yourself into something else?"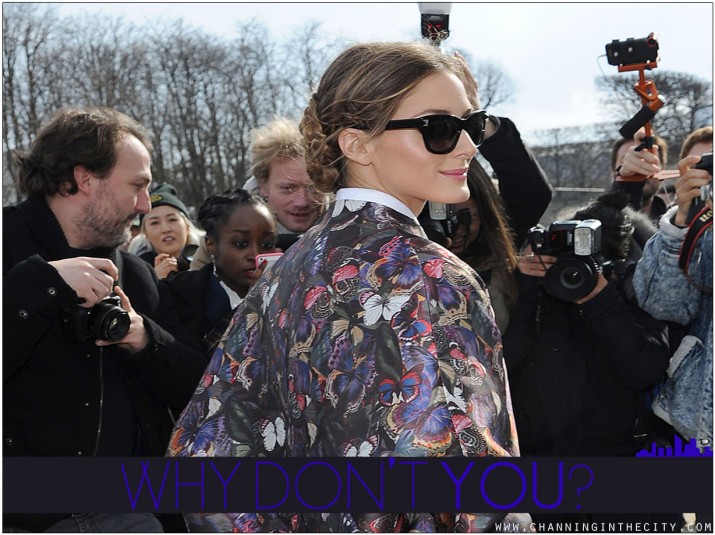 Some people just make me so sick. Their their skin never breaks out. Their outfits are always styled impeccably so without giving the appearance of trying too hard.  Lipstick always on, nails never chipped.
You know those girls. Just ugh with their perfection.
Olilvia Palermo is one of those people for me. I read Net-A-Porter's The Edit's cover story featuring her hungrily, hoping that maybe a little bit of what she has, will rub off on me.