Before I moved to New York, but after I started Channing in the City, whenever Jay Z's (who recently dropped the hyphen from his name) "Empire State of Mind" came on, I would turn it up. Like, to ignant (yes, ignant) levels. I would purposely put it last  every. single. playlist. I made. I ran faster when the song was on. My mom even would turn it up if I was in the car with her (to decent, but not ignant levels).
"Your song's on," she'd yell.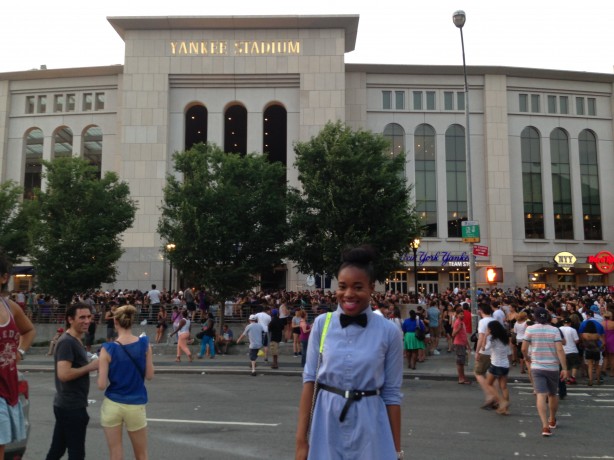 The first time I actually heard it in New York, I was out, and nearly lost my mind. But not nearly in comparison to how crazy I went when Blue Ivy's daddy, Beyoncè's husband, Mr. "Suit and Tie" himself performed the song for my friends and I (oh, and I guess a million other people) at Yankee Stadium on Friday night. So, it goes without saying this is huge moment for me for several reasons. One, because, this is my first time in Yankee stadium AND I just decided on which teams will garner my support–Giants, Nets, Yankees–during my time here. I picked the Yankees solely because I love Mariano Rivera.
Next, I was with my friends–my family. Girls who will rip off pizza crust and microwave them when I'm sick so I can have bread on my stomach. Let me sleep in their beds when I have no place to live. Know just about all the embarrassing things I've done in life and not only love me but lift me up anyway. I was sharing this moment with them.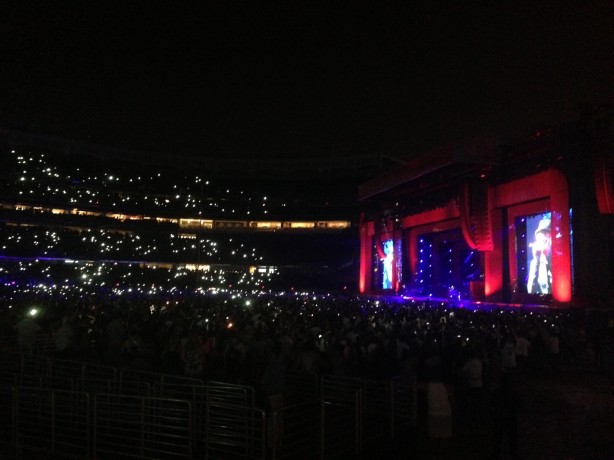 Lastly, and possibly, the biggest, when I was just a girl with a blog, to scared to admit this was a dream, I would imagine myself starring in this video with clips of my New York life splashed between Ms. Keys on her piano and Mr. Carter in his Yankee's fitted. Not unlike the way I told you I picture ads for Channing in the City, the show in the subway.
Hmm.
Perhaps I'm on to something?
Here's to the next big moments. In all of our lives. Don't be scared to dream, believe in whatever it is that you think of when it's just you and your thoughts. It's possible.
Shh… but want to see the performance? I uploaded it for you below. I'm never, ever, going to delete this off of my phone, just as a reminder–since I made it here, I can make it anywhere…

In today's busy world, don't let your period slow you down. At the end of the day, Always Infinity is the pad that's still going strong. It's made from a revolutionary material called Infincel, so it's super flexible and totally molds to your shape. Plus, it absorbs up to 55% more.* So spend more time with your friends and family, and less time worrying about leaks. Try Always Infinity today. Share your tips to achieve a better balance: Facebook.com/always.
*versus the leading Regular Ultra pad with wings.
p.s. Compensation was provided by Always via Glam Media. But Jay-T at Yankee Stadium is a pretty epic New York moment, wouldn't you say?