Y'all. June Ambrose complimented me. I almost wanted to fall out. And Donna Karan stopped to let me interview her when I called her name. I felt like a legit journalist.
I woke up on a Saturday at 6:00am to shower, get dressed and make it to Penn Station to board the 7:45am train to Montauk, making stops in Southampton where I worked my very first green carpet, my very first time in the Hamptons. I dragged my Brooklyn Boy with me to document all of this of all this as I did my best to interview the list of celebrities my boss asked me to get. No pressure, right?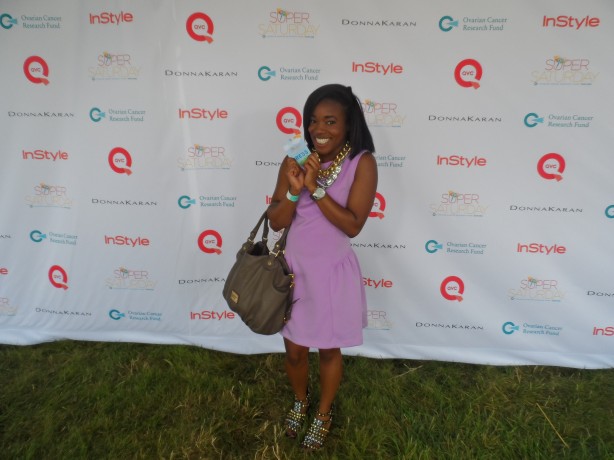 We got there super early, which was good, I was able to secure a good spot on the carpet. Y'all, can we talk for a minute. I can't wait until I walk into an event knowing that I am there to do a job and not let more seasoned people knock me out the way. I mosied into the section where the print journalists (we were divided into three: photographers/TV journalists, digital journalists and then print) were supposed to stand–Women's Wear Daily, Vanity Fair, Hamptons–I was in good company.
Except…there were these two older ladies, who legit, talked over every single question I asked. Here's another thing about working a carpet, no one talks after a question is asked, that way you get a clean sound bite and not random bits of someone one else's convo when it's time to transcribe the interview (which might literally be one of the WORST things about being a writer).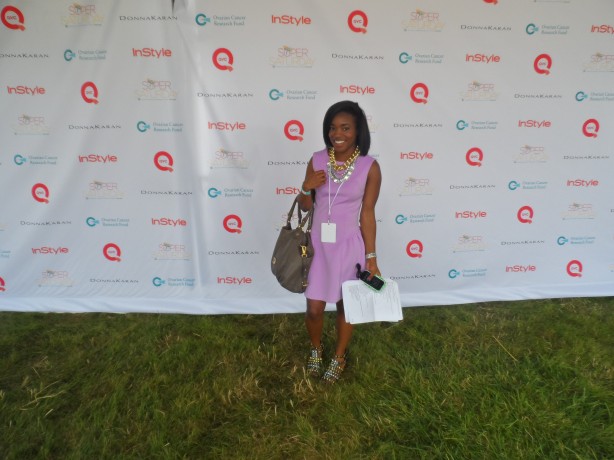 These lovely ladies, are you catching my sarcasm, did this during my interview with Aida Turturro, James Gandolfini's TV sister on The Sopranos, she noticed and shut that down quick.
"Did you get everything you need, pretty?" You sort of got interrupted," she said before launching into a the perfect quote (unrelated to them but not really): "Cool out with all the selfishness. Chill out, it's not all about you! I think there is a lot of selfishness in the world and everyone is like me, me, me, they don't think about anyone else, whether they are on the line, or driving, and that's driving me crazy. Slow down and think of the person next to you. That's in life I think."
Suuuure is! What now?! Ha!
After that, I just moved up and down the row of journalists when it suited me so I didn't have those women talking in all of my interviews. I'm starting to get the hang of this. And then the best thing happens. June Ambrose comes up to me and my new friend at Life & Style and tells us that we have great smiles (and compliments my outfit!) and answers every single question we asked. Even my Brooklyn Boy was impressed, "She's so cool! Like, someone's aunt!"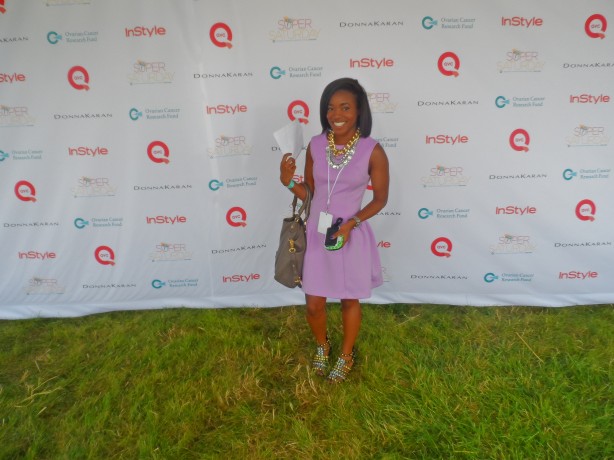 You know who else is cool?
Donna Karan, she was one of the event's hosts and walked the green carpet with her family: daughter Gabby and a whole slew of grandchildren. She too answered all of my questions. She was my last interview before having–at this point–a much needed sit down. My phone was dead and my feet were starting to ache from standing so long, but I can't lie, I was excited that when my boss emailed me later that day asking how everything went that I could report a job well done.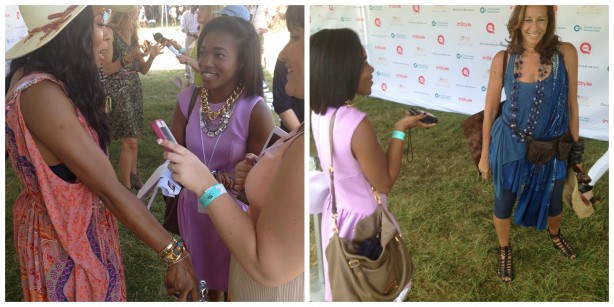 Now, to transcribe everything…