Me and my chicks… took a little a trip (who knows where that's from?).
We snuck away to Jamaica for my fellow Brown Upper-East-Sider's birthday. It literally took us 24 hours, 12 of it waiting in airports, 4 planes and one overnight stay in Charlotte, North Carolina. The minute we touched down and saw that brightly blue colored water, we high-fived like yessss, we made it!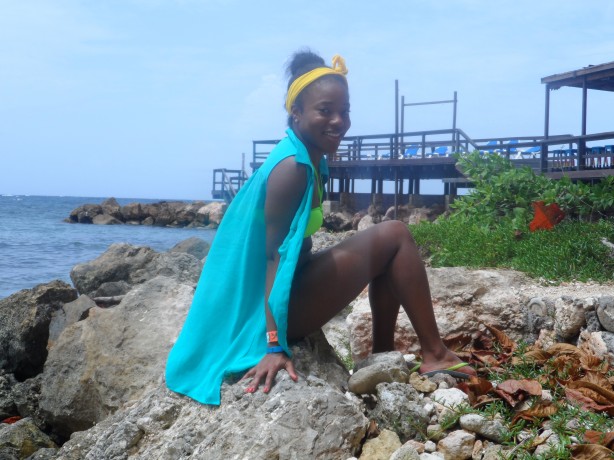 Here's the thing about being in the Caribbean–I get distracted by two things: how friendly the people are and the bright colors. Like, the airport was purple. Who does that?
Jamaicans do. They do it brighter.
I love that they aren't afraid of standing out. Buildings, their uniforms, the girls nails, the water, everything here makes me happy to look at. Arianna and I were saying we may never come back. Yall. I climbed up a mountain under a waterfall. It's so relaxing. I swam with dolphins and let her kiss me on the cheek.
All in a mix-matched neon bikini with my cherry red gel nails. And my wild hair. I decided to let go of off all my inhibitions and I can't wait to tell you how but for now, I just wanted to say I'm alive (hi Mom!!) but in Jamaica. If you see a tiny girl, in bright colors, with big hair, say hey. I clean up nice, I promise–see below for evidence.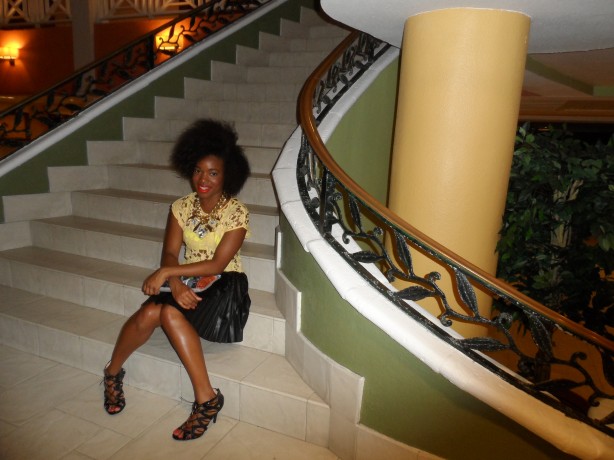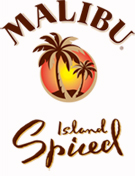 Spiced Rum's Finally Seen the Light. Malibu Island Spiced combines Malibu's signature blend of Caribbean rum and coconut liqueur with light spices, smoked vanilla, cinnamon and a touch of sweetness with Truvia®, zero-calorie sweetener. The result is a lo-cal, big-flavored spiced rum alternative. Find out more here.
p.s.Compensation was provided by Pernod Ricard via Glam Media.  Jamaicans do it brighter, though, like really.