'Why Don't You' is my weekly tribute to legendary editor Diana Vreeland who penned a column of the same name for Harper's Bazaar for 26 years begging, "Don't just be your ordinary dull self. Why don't you be ingenious and make yourself into something else?"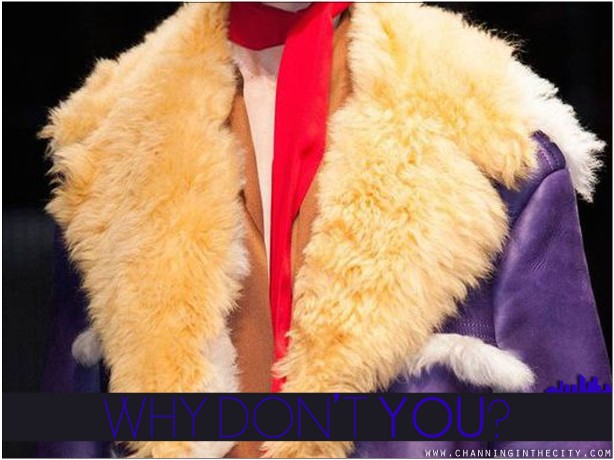 For her fall 2014 collection, Miuccia Prada was reportedly inspired by The Bitter Tears of Petra von Kant, a 1972 German film revolving around a fashion designer. The film's influence is evident in the metallics, rich dark tones, and shearling that appeared on Prada's runway. Basically, the '70s are back.
Groovy, man. 
One item in particular seems to have caught fashion folks' eye: a skinny scarf.
Perhaps it looks Wilde-ly familiar to you?